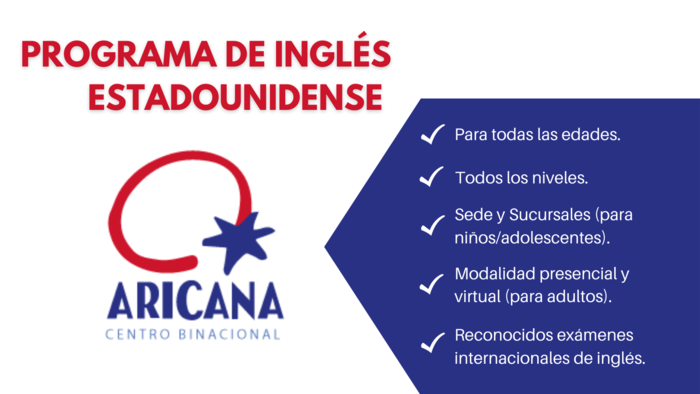 NEWS FOR 2023!
Next year we will be launching a new STEAM Education program for children from 5 y/o onwards. It will articulate Science, Technology, Engineering, Art and Mathematics with English. The education of the future has arrived and you will find it at ARICANA.
At the same time, we will launch our adult program with a 100% virtual modality. We listen to our students and we know that this type of modality is the most convenient for them and their routines.
More information coming soon!