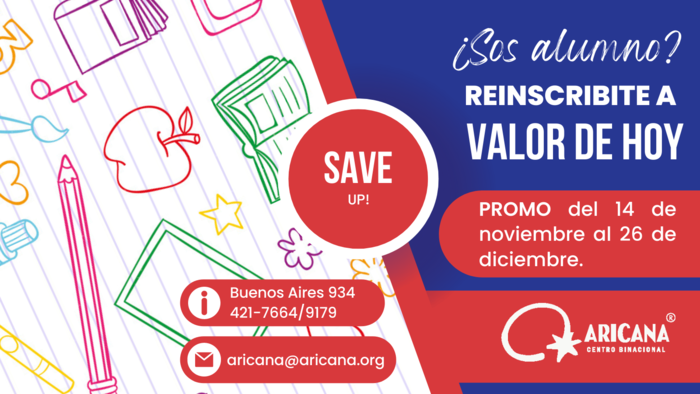 SAVING OPPORTUNITY FOR CURRENT STUDENTS AT HEADQUARTERS AND BRANCHES
From November 14th to December 26th you will be able to pay for the 2023 tuition fee and the whole year's course in 3 interest free instalments with Visa or Mastercard
credit cards issued by Banco Macro. Not to be missed!
We are waiting for you.